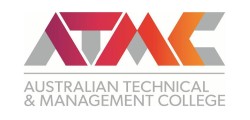 For us to provide you with the help that you need, we are first going to explain what a Professional Year actually is. It is a structured, professional development program designed to complement your formal education with relevant work-experience. As a leading Education and migration consultant in Australia, we assist international students in choosing a Professional Year course that would help them achieve their ultimate goals.
While some students choose to return to their home countries following the completion of their studies, some students look forward to starting a new life in Australia. If you're in the latter half, we are here to assist you in getting a better understanding of the steps, the documents and the costs involved in applying for a Professional Year. Our aim is to help international students develop their skills achieve their goals.
Some of the major Professional Year programs offered by us are as follows:
ECA Professional Year Program
Performance Professional Year Program
Navitas Professional Year Program
How can a Professional Year benefit you?
There are several advantages of completing a Professional Year, some of them are as follows:
You can claim 5 additional points towards your P.R. Furthermore, you will be offered a 3-month internship at renowned organisations.
A Professional Year provides you with a better understanding of the practices and culture within an Australian workplace.
It helps you enhance your communication skills and grow as an individual.
Eligibility criterion for Professional Year programs:
To be eligible for a Professional Year Program, you need to have a degree in Accounting, Information Technology or Engineering from an Australian Institute.
You have to undertake a skill assessment relevant to your degree.
You must hold a valid Graduate Visa (Subclass 485) or a Bridging visa if you are awaiting a response from DIBP.
You need an overall score of 6.0 or above in PTE/IELTS, with no less than 6.0 in each band.
You need to provide a certificate of completion of your degree and transcript as well.
Our aim is to assist students by providing the best, bespoke services to ease the entire process for students and help them focus on achieving their professional goals.