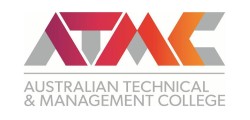 You need to understand what professional year program is. It is a professional development program, the structured one, which combines your formal learning years with your workplace experience. We are the best Migration consultant in Australia proffering all the international students the facility of various professional year programs. The normal time duration of a professional year is usually 10 months. At present, it is available in engineering, computer science, accounting.
Some international students studying in Australia wish to come back to their homeland while some of them wish to apply for permanent residency of Australia. those who wish to start their professional life after studying in Australia. If You don't know the procedures how to apply for Professional year and what documents are needed and also about the cost. So, we are here to help you and We are the reliable Education consultant in Australia. We provide career counselling to all the international students to develop their skills.
How completing professional year can benefit you?
When you choose to complete the professional year, you are given the following advantages.
• You can claim 5 additional points towards applying for P.R and you are being offered 3 Months internship at well recognised organisations.
• You get better with your understandings of practices and culture, within Australian workplace.
• You get to know the proper ways to communicate professionally.
Following are the major types of professional year programs offered by Australian Education Group. You can choose the one accordingly, keeping in mind your requirements.
• ECA professional year program
• Performance professional year program
• Navitas Professional year program
How do I know if I am eligible for professional year program or not?
Is there any eligibility criterion for professional year program?
YES. We can help you only if you are eligible for this and You need to have a degree in accounting, Information Technology or Engineering in Australia.
1.You must need to get skill assessment of the degree program you have obtained.
2.must have a valid Graduate visa T.R (485) or a bridging visa if you are waiting for the the decision from DIBP.
3.You must need a score overall 6.0 in PTE/IELTS with no band less than 6.0 in each module.
4.You must need to provide a degree completion certificate and Transcript
We are here to make the overall process easy for you when you need to transform your educational life to the professional one. We always try to provide the best services to make our students network more vast.